ACADEMICS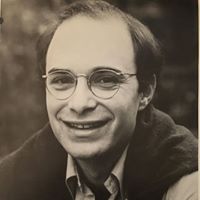 David Alan Stern received a BFA (Theatre/Performance, 1969) from the University of Connecticut and a PhD (Speech, 1975) from Temple University. He taught at both Wichita State and Penn State before founding Dialect Accent Specialists in Hollywood in 1980. He worked there primarily as a dialect/accent and text coach for professional actors. In 1993, he returned to UCONN, his alma mater, as Professor of Dramatic Arts. During his 25 years there, he accepted periodic industry work while also producing and revising accent and speech audios. Since his UCONN retirement in 2018, he has focused mainly on website and product development as well as 1-on-1 ZOOM coaching and production assignments.
INDUSTRY COACHING
Among the many actors David has helped to prepare for stage, television, and film roles are Richard R. Henry (Kiss My Aztec), Geena Davis (The Accidental Tourist), Olympia Dukakis (Steel Magnolias and Dad), Vince Tycer (Chappaquiddick), Julie Harris (Carried Away), Jennifer Jason Leigh (Fast Times at Ridgemont High and Easy Money), Shelley Long (Voices Within and Outrageous Fortune), Terrence Mann (My Fair Lady and Sweeney Todd), Liam Neeson (Next of Kin), Lynn Redgrave (Sweet Sue and Midnight), Pat Sajak and Joe Moore (The Boys in Autumn and Dial M for Murder), Forest Whitaker (Bird and The Crying Game), and Julia Roberts, Sally Field, and Daryl Hannah (Steel Magnolias). David also served for 25 years as voice-text-accent coach for Connecticut Repertory Theatre and for 17 years as resident dialect coach for the Berkshire Theatre Festival/Group in Massachusetts.
ACTING
In recent years David himself returned to the stage as Zoltan Karpathy in My Fair Lady (with Terrence Mann), as Roy in The Odd Couple (with Pat Sajak and Joe Moore) and as Arvide Abernathy in Guys & Dolls (with Sarah Schenkkan).
TRAINING AUDIOS & CONSULTING
David's Acting with an Accent audios (READ MORE), published between 1979 and 2017, are used by actors around the world. He published the 1st edition of his Sound & Style of American English accent-reduction materials (READ MORE) in 1987. He has since taught this effective and enjoyable methods to hundreds of ESL teachers, speech pathologists, and voice & speech trainers. David offered his own teacher-training workshops for many years. He was also invited to demonstrate his method at national, state, and local conferences of TESOL and ASHA. Corporate clients have included executives from Bateman-Eichler-Hill-Richards, Beech Aircraft, NCR, TRW, Union Carbide, and Mitsubishi & Wells Fargo Banks.